Australian startup calls on an army of insects to fight food waste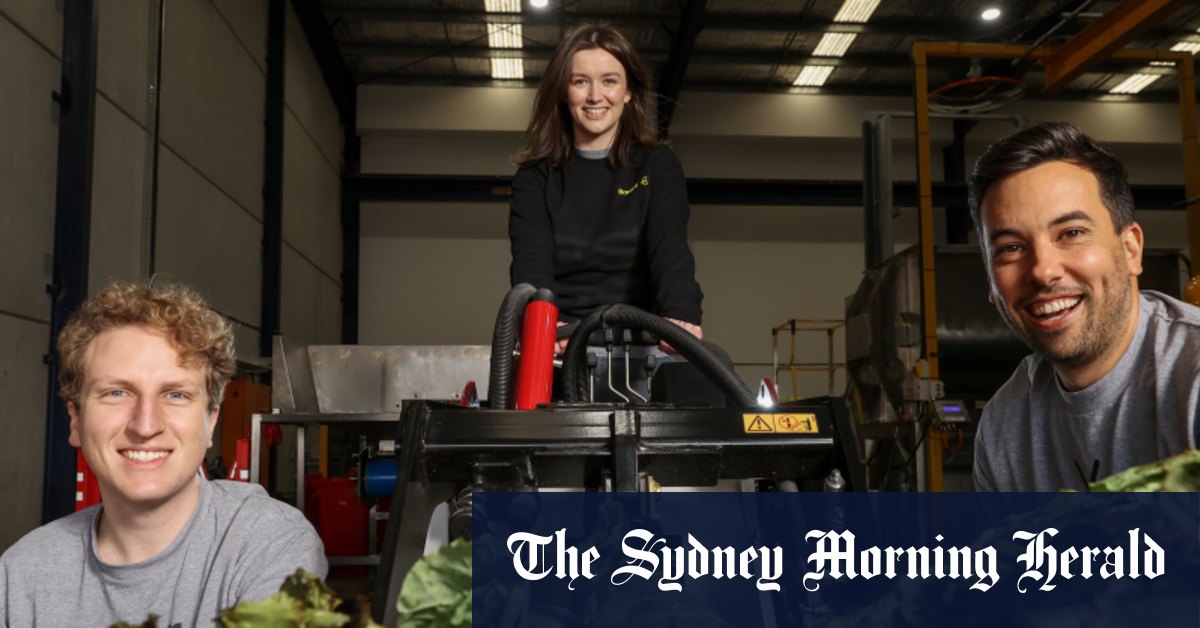 The team at Melbourne-based start-up Bardee deeply appreciate the power of bugs – and even snack on them in the office.
"We have these nut dispensers, where you turn it and a snack drops. We have nuts and dried fruits, and we also have insect larvae fried with all kinds of different herbs and spices," said co-founder and CEO Phoebe Gardner.
At a production plant in the Melbourne suburb of Sunshine North, Ms Gardner and her partner and Bardee co-founder Alex Arnold are guardians of around 1 billion Black Soldier Flies.
These fly larvae are not staff snacks at this point. Instead, they work hard in a vertical farming system to turn food waste into nutrient-rich fertilizer and pet products.
Ms. Gardner, an architect by training, and Mr. Arnold, an entomologist, have been toying with business ideas for years to tackle the climate crisis and global food waste. The technology they have developed can turn supermarket and food manufacturer waste into new products, thanks to the Black Soldier Fly army.
"[The insects] are so phenomenal. Their natural environment cleans the forest floor and recycles it into new nutrients," Gardner said.
"Insects actually move in packs, they move collectively and eat everything. This [also] prevents methane production, so the only emissions from Bardee's system are water evaporation and C02 from the insect's respiration, which isn't much.
Bardee, which has been operating in stealth mode for two years, quickly caught the eye of some of the country's best-known startup investors.
The company has now sealed a $5 million fundraising round led by Blackbird Ventures and backed by others including Culture Amp's Didier Elzinga and Simon Griffiths, founder of Who Gives a Crap.