Experience the Joy of Bug Pinning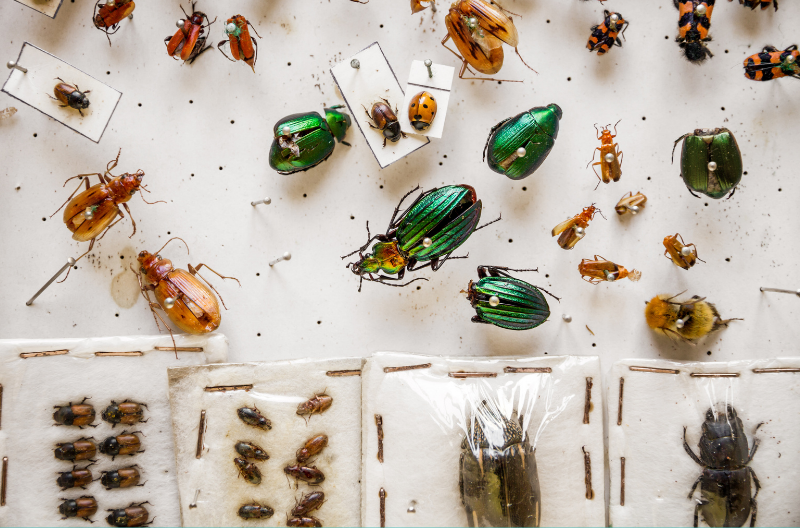 When: Tuesday, April 19, 2022 from 1:30 p.m. to 2:30 p.m. ET / 10:30 a.m. to 11:30 a.m. PT
Or: Science Friday YouTube Live Stream

Tickets: Free with RSVP
---
I'm trying to add a little Magicicada in your life? Learn the ins and outs of starting an insect collection and watch the experts pin beetles, moths and other insects at this virtual event. Whether you're a pinning pro or just looking for a starting point, this lunchtime live stream is for you.
Our guests will tell us why we collect insects, how insects end up in personal, academic and museum collections, where you can buy supplies and show off their favorite specimens, all before a pinning demonstration with beetles, butterflies of night, and more. You can watch and ask our experts your questions, or BYOBugs and pin with them!
Our guests are Ainsley Seagocurator of invertebrate zoology at the Carnegie Museum of Natural History, and Britney Hahnstudying environmental biology at the SUNY College of Environmental Science and Forestry.
A note about our event: Insect pinning, when done responsibly and ethically, can help us better understand and feel a connection to the biodiversity of the environment. As part of this event, we are hosting a demonstration and conversation led by experienced entomologists that will highlight ethical and responsible collecting practices that pose no threat to insect populations in general.
We will explore the role of insect collections in science and conservation, and discuss other approaches to insect observation such as capture and release, photography, and window sill collections. We encourage anyone who wants to know more to join us.
---
Meet the writer
Diana Montano
About Diana Montano
Diana Montano is Head of Experiments at Science Friday, where she creates live events and partnerships to delight and engage audiences in the world of science.