The boss of Icipe honored for his progress in research on insects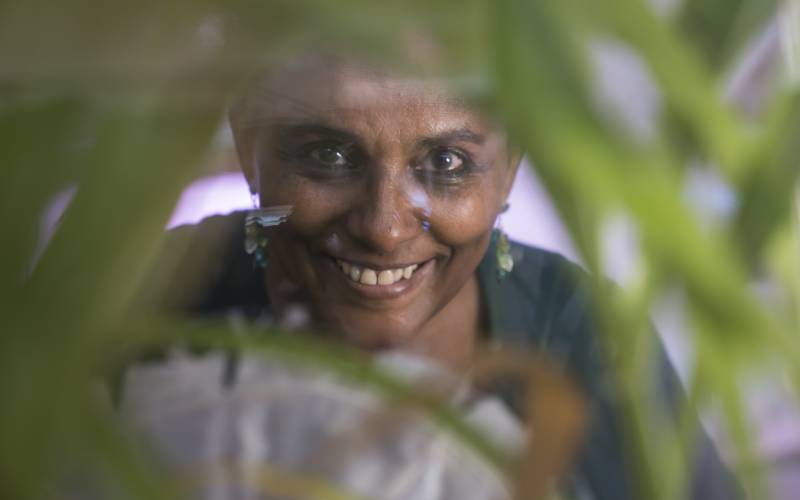 A top researcher in Kenya has been recognized by a global body for her efforts in agricultural research.
Dr. Segenet Kelemu, Director General of the International Center of Insect Physiology and Ecology (Icipe), was honored for being a role model for women in science and research around the world.
Media organization Doha Debates announced that the final person honored in their Solving the Problem Series is Dr. Kelemu, one of Africa's foremost scientists.
Doha Debate is a media organization in Qatar and Washington DC that engages people in conversations about global challenges through debates, town halls, podcasts and films.
The SolvingIt series is a special program that recognizes changemakers from around the world, honoring the best climate change scientists, activists and leaders.
Dr. Kelemu is recognized for her life's work in insect, human and plant health as a leading molecular pathologist.
Through his role at Icip Dr. Kelemu's leadership is helping to drive sustainable development, strengthen food security and fight malnutrition in over 40 countries in Africa.
His inspiration
The researcher was born in Finote Selam, Ethiopia in 1957. As a young girl, she witnessed an invasion of locusts attacking her village in western Ethiopia and devastating the grass and vegetation.
"I come from a poor farming village in Ethiopia where farmers struggle daily to fight pests and diseases and just to make a living from farming," she says.
"My intention from the moment I graduated from university was to apply my knowledge of science to make a difference in the lives of these farmers."
Dr. Kelemu excelled in her studies and became the first woman from her region to attend Addis Ababa University, where she graduated first in her class. She received her master's degree from the University of Montana and her doctorate from Kansas State University, before pursuing postdoctoral studies at Cornell University. His area of ​​study was plant pathology and genetics.
After working overseas for 25 years as a plant pathologist, Dr Kelemu returned to Africa in 2007 and obtained a management position at icipe in Nairobi. As part of her work, she studies the role of insects, the most abundant animal on the planet.
His research team at icipe focus on how farmers can control insect pests and improve soils, the best way for the growing world population to feed our nations and fight rapid climate change.​
"Insects have many health benefits. They are rich in protein, fiber, minerals, sterols and antioxidants. They multiply rapidly and require limited water and land resources – factors that make insects useful to farmers and the global food supply.
His work has drawn attention to Africa's important insect ecosystem for global opportunities. For nearly three decades, his team of top scientists has contributed research and science to address agricultural challenges in Asia, Latin America and North America, in addition to his home continent of Africa.
SolvingIt has already awarded 25-year-old Ugandan climate change activist Vanessa Nakate. Others featured in 2021 include Nigerian climate activist Joshua Gabriel Oluwaseyi, marine biologist Shaama Sandooyea from Mauritius, Ugandan Nyombi Morris, Marie Christina Kolo from Madagascar and Hindou Oumarou Ibrahim, an environmental activist and geographer from Chad.
Want to get the latest farming tips and videos?
Join us