Walk-In Clinic Davenport IA Bug Bites/Rashes Best Urgent Care Treatments Expand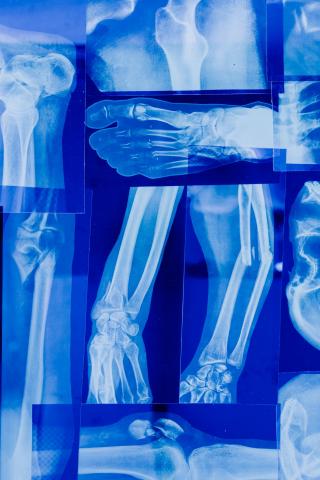 Davenport, United States – May 24, 2022 —
Amana Care continues to expand its line of treatments for dog bites, insect stings, burns, cuts, scrapes and other minor injuries. The walk-in health clinic is dedicated to serving the needs of Quad Cities communities. Amana Care helps its patients avoid long wait times in hospitals and emergency rooms.
For more information, visit https://www.amanacareclinic.com
With this expansion, the Quad Cities Urgent Care Walk-in Clinic aims to provide world-class medical care without long wait times or healthcare costs. Patients can now make an appointment online by reserving their place online.
Amana Care Clinic offers a variety of services including treatment of non-fatal illnesses and injuries including abrasions, insect bites, cold symptoms and broken bones. Other services include treatments for muscle injuries, joint pain, sunburn, and other minor health issues.
The clinic also offers complete laboratory and X-ray imaging services using state-of-the-art equipment. This allows Amana Care's certified walk-in clinic staff to diagnose and treat patients quickly and accurately.
The clinic is located at 2162 W. Kimberly Rd, Davenport. Opening hours and estimated waiting times can be found on a live tracker on the website. Patients who prefer to access quality medical care at home can schedule a visit online through telemedicine services.
Their team is made up of medical professionals experienced in internal medicine and family medicine. For more information about the physicians at Amana Care Clinic, visit https://doctor.webmd.com/practice/amana-care-walk-in-clinic-80c5186c-9e18-450e-b0a6-10cd3f0b0361-physicians/alpha/all
The clinic aims to ensure patient safety by requiring all patients over the age of two to wear a mask. Patients with major conditions such as severe breathing difficulties, head injuries, deep wounds and pregnancy-related issues are advised to visit the emergency room.
According to one satisfied patient, "Amana Care Clinic is a great place to be seen. I've been to a few of the different walk-in clinics in Davenport and this place is amazing. Processed and released within an hour.
To learn more about how Amana Care Clinic is serving the medical needs of the Quad Cities area, visit https://www.facebook.com/AmanaCareClinic
Contact information:
Name: Moutaz Kotob, PhD
E-mail: Send an email
Organization: Amana Care Clinic
Address: 2162 W Kimberly Rd, Davenport, IA 52806, USA
Phone: +1-563-388-7000
Website: http://amanacareclinic.com
Build ID: 89075579
If you detect any problems, problems or errors in the content of this press release, please contact [email protected] to let us know. We will respond and rectify the situation within the next 8 hours.

COMTEX_407667730/2773/2022-05-24T01:05:07